Surround yourself with people who can
help you into achieving your goals
when you really require it
MGA Business Consulting is a specialized hands-on management consulting firm fully committed to deliver added value to its clients
The evidence of the existing need in companies to cover certain positions with qualified external resources that offer a combination of experience, skill sets, insights, dedication and passion, in specific periods or projects in the life of companies, was the main reason why Marisa Guitart, an executive with extensive international experience, basing her success story on collaboration with internal teams in several countries on both sides of the Atlantic, created MGA Business Consulting in 1995.
We provide Strategic, Operational, Financial, and Project Management advice to your company, as well as Mentoring and Coaching for CEO's and  management teams, hold non-executive board roles, and supply practical advice and support in other areas such as CMC, Regulatory, Intellectual Property, Legal Operations, Quality &Audit, to manage your projects and key business challenges. Since 2012, we decided to mainly devote our efforts to support Start-up`s and SME's, especially in the Health, Life Sciences, and Industry sectors.  
We differ from some large, multi-sector consultancies in that we provide an external perspective that leverages our own previous management experience, mainly within life science companies. We are committed to ensuring that our clients receive a highly professional service and the adequate resources to meet their requirements. Our solutions work in practice – not only on paper – and our main objective is always to achieve the optimum results in the shortest time.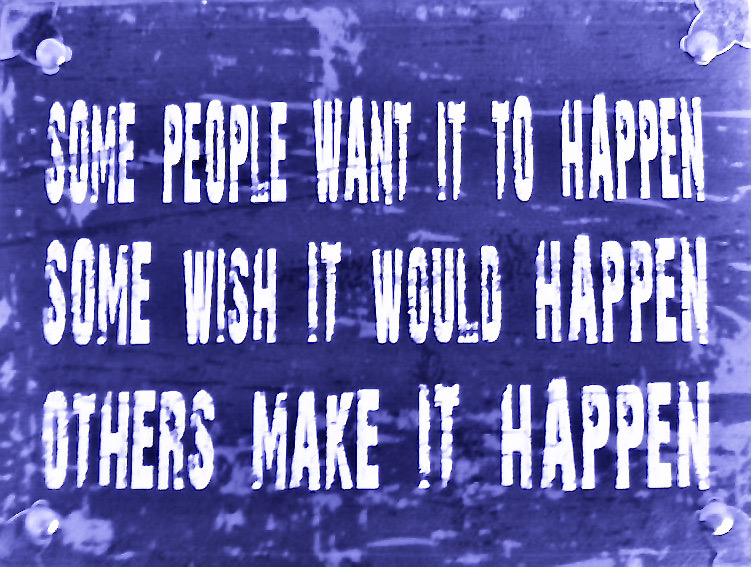 Years in consultancy business
I had the pleasure of working with Marisa while I was chair of Sanifit from 2015 up to the acquisition by Vifor in November 2021. During this period Marisa played a vital, behind-the-scenes role in nurturing the company into a single, functional unit, and without which Sanifit may have not reached its full potential. Marisa´s skills lay in her ability of coaching our (first time) CEO and working with other senior members of the management team to solve individual issues and create a transatlantic (ES-USA) culture of collaboration and problem solving, an increasing challenge for EU biotechs setting up operations in the US. This was executed in the background with quiet diplomacy and effective communication.
She was. also of immense help to me in my capacity as chair in tackling and solving issues between board members, and between the board and the management team . Marisa was the unseen oil that kept the company running. An added bonus is Marisa's expertise in finance which, on several occasions, was essential during transitions in the finance group.
Overall, Marisa is a tremendous asset for small-medium size, rapidly growing companies requiring an intuitive coach and an acute observer of how teams work and can be improved. The outcome is difficult problems being effectively solved to the benefit of the company and with a minimum of fuss
Marisa became an investor at Sanifit, the company I founded, in 2014, and from the beginning it was clear that she was much more than that. Marisa put together a strong syndicate of angel investors that ended up being critical in raising our series B financing, which was the largest biotech round in Spain in 2014, and has participated in all the following financings at Sanifit.
Marisa's experience in international management positions, multiple corporate roles, and M&A have been instrumental to coach me as CEO and to help building a solid relationship within the Board and the Management team.
Over the pass of the years, not only she took important operational roles at Sanifit, but we have become co-investors in other projects and good friends.
Important her contribution in consolidating a company culture based on trust, which is an important challenge for small European biotech's with activities overseas.
From a professional point of view, Jaime is an excellent executive, enthusiastic about finance and management, courageous and determined when it comes to promoting projects.
Jaime works incredibly well as a team member, as he has undeniable leadership skills and takes very good care of his people. From a personal point of view, he is a person who conveys confidence and security.
I have had the opportunity to work with Marisa as senior consultant and coacher and to benefit both from her skills and her strength of mind.
Indeed, she brought me a decisive support in building a new organization and streamlining several processes.
Marisa never forgets an objective, that's why we achieved them all.
Marisa is a "hands-on" consultant and very executive person: she is not only able in designing and proposing solutions, but she also ensures that what is needed is done.

Her interpersonal abilities make very easy and pleasant tor the people to work with her without jeopardizing the tremendous high demands she puts to the teams she leads
I have known Marisa since 2013 when she decided to invest in Sanifit. I've been able to see her human and professional quality since then and in many facets. During this years, we have worked together in her role as investor, so the investment rounds became a reality, she has played a critical role in the relationship between the BoD and the management team, and has been a key element in the cohesion and organization of the team during the last years, until the sale of the company at the end of 2021.
In each of her roles, Marisa has always been able to find the place where she contributed the most to the value of the company and where she was mot needed. She demonstrated her leadership skills, empathy, and problem-solving orientation. Working with the team, she has been a key player in the professional growth of many of the company's managers, especially in all aspects of operations and finance, and has been instrumental in the successful interaction between the management team and the BoD.
Marisa is an excellent professional who makes a difference in small and medium-sized companies undergoing growth and transformation processes.Both for her business and team management experience and for her character and way of being.
Marisa will be a differential element in any project in which she is involved.
Jaime is an excellent finance and business consultant of small and mid-sized enterprises: he stays calm and focused under pressure, he is brilliant at simplifying complexity on decision making, he has a solid financial background, which allows him to lead financial transactions, and he has a balanced tactical and strategic mindset as well.
Jaime is very effective at setting priorities and planning financial strategies. His interpersonal skills makes him an empathetic, but firm in negotiating and problem-solving.
Marisa is an excellent Business Consultant and Project Manager, She has a very good and detailed understanding of business processes, and how to improve and make the changes happen while keeping people motivated.
She managed to improve our working processes and boosted the efficiency of our team, always delivering on time and above expectations.
Marisa is a brilliant combination of a very nice person and a highly skilled professional.
Her pleasant and inclusive, but very focused "no nonsense" approach, and her experience makes her a solid support and partner for any management team.
Marisa has a very sharp intellect combined with an ability to translate complex analysis into clear decision-making maps. She is that very rare business executive quickly grasping the full perspective of any issue and she turns her attention to make things happen combined with excellent focus.
She identifies the relevant points and key impacts, knows how to convert those impacts into her opportunity, and has the charisma to motivate those around her.
As a team member, she challenges the status quo and comes up with additional ideas how
to solve problems or exploit opportunities
We are open for new awesome projects
Let's figure out how we can support your business or project!
Knowledge, Trust, Passion, and Results

After more than 25 years in the business consulting arena, and investing part of our profits in several startup companies and VC's funds, MGA Business Consulting reaffirms its willingness and commitment to support entrepreneurs and executives. We can complement their work at key moments, to advise and work hand-in-hand with your teams to define the most appropriate strategies, implement effective sustainable Operational, Financial, Legal Operations, CMC, Regulatory, IP, Quality management, procedures and processes, uphold your teams to develop their skills, and sustain in trouble-shooting any issues that might arise, with the firm aim to achieve the defined milestones and results.
The process by which we engage with a client to undertake a consultancy project typically, but not necessarily, follows around six steps
An initial conversation often takes place by phone or videoconference to make introductions, discuss an opportunity to help, or set up a meeting.
An initial meeting when the prospective client describes their situation and objectives, and we share aspects of our experience that are relevant. If there is a good match, an initial discussion takes place regarding a potential scope of engagement.
Based on the discovery meeting, we discuss an outline proposal, detailing how we think we can help, including the objectives, scope of work, timelines and methodology, along with some information on resourcing and costs.
Follow up meeting when the prospective client gives feedback on the outline proposal, and we discuss what changes may need to be made.
We then send a revised proposal with additional detail on the scope of work and timeline, together with a commercial offer or, if already agreed, the contract of services.
A date is agreed to commence the consultancy commission
Key features of the way in which we work with clients are
Depending on the nature of the project, our consultants combine working on-site with our clients, with remote working. They can work in any location in Spain, or abroad when required.
We try to resource each project with the optimum blend of experience from within our consultancy team to balance results with costs.
The nature of each project influences how we price our consultancy support. Wherever possible, we try to align our commercial model with the objectives of the project.